Notable Quotes
"PRB's discovery is important for Ontario because it changes the whole geological understanding of this part of Canada." (4/21/14) Probe Mines Limited - The Gold Report Interview with Willem Middelkoop and Terence van der Hout More >
"MND remains our preferred low-cost gold and silver producer." (4/15/14) Mandalay Resources Corp. - Duncan Hughes, RFC Ambrian More >
"PGLC is building a very nice gold resource." (4/14/14) Pershing Gold Corp. - The Gold Report Interview with Michael Berry More >
"GUY is loaded up in cash and gold." (4/10/14) Guyana Goldfields Inc. - Tickerscores More >
"TMM announced record Q1/14 production, a beat to our target." (4/9/14) Timmins Gold Corp. - Philip Ker, PI Financial More >
Sagient Research

Top Investors Use This Exclusive Report to Monitor Stock Catalysts
Now you can too, for free!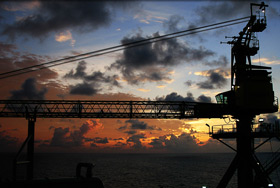 Successful investors aren't psychic. They know that discovery announcements – drill results, production starts and resource estimates – move stock prices. These events aren't random. Companies announce when news will be made public. Smart investors watch for these announcements and take them into consideration when they make buying and selling decisions.

Now the research resource used by top investors all over the world to monitor these events through an easy-to-read calendar, Sagient's quarterly CatalystTracker, is available to you for free for a limited time.

You will have the power to anticipate, rather than react to, future investment catalysts.

Click the below links to get immediate access to the The CatalystTracker 2013 Q4 Outlook report and see what lies ahead for natural resource stocks this quarter.
— 2013 Q4 Outlook Report —
Q4 2013 Catalysts Sorted by Company Name
CatalystTracker finds and updates every potential catalyst in a company's future and displays those catalysts in an easy to use, searchable and customizable format.


CatalystTracker describes in detail the timing potential of these catalysts along with informed insight.


All of this vital catalyst information is easily searchable and displayed in an intuitive and easy-to-use format so you can leverage the information and analysis.


More Experts
"ZC is well positioned to accelerate the growth of its asset base." (4/3/14) Zimtu Capital Corp. - Stephan Bogner, Rockstone Research Ltd. More >
"ICG's base-case PEA for Lamaque has a pretax IRR of 51%." (3/27/14) Integra Gold Corp. - Mike Bandrowski, Clarus Securities More >
"SVL's value proposition has returned with its share price decline." (3/25/14) SilverCrest Mines Inc. - Joe Reagor, ROTH Capital Partners More >
"We are resuming coverage on PLG following the close of its $20M financing." (4/2/14) Pilot Gold Inc. - Tara Hassan, Haywood Securities More >
"CGT is developing one of the most promising early-stage gold projects in South America." (4/2/14) Columbus Gold Corp. - The Gold Report Interview with Oliver Gross More >