Streetwise Reports Publications
About Streetwise Reports
Investors rely on Streetwise Reports to share promising investment ideas in a changing world. Our authoritative interviews with leading industry experts and analysts provide a clear picture of the causes of macro-economic shifts and the strategies that will help you capitalize on these developing trends. This valuable insight is integrated with in-depth company information, summaries from the latest research and news that will help you make smart investment decisions.
Our Team
The Streetwise Reports Team combines experience, creativity and dedication to finding and presenting the best investment ideas in as actionable a way possible to our busy, sophisticated audience.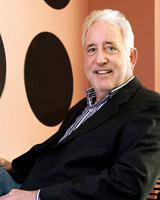 Gordon Holmes
Founder of Streetwise Reports and Buyside magazine, Gordon also owns Lookout Ridge winery. He is the founder of Wine for Wheelchairs, a nonprofit that donates wheelchairs to needy individuals all over the world. Gordon bought his first resource stock when he was 13 years old. Within a year, the stock tripled and he was hooked. He graduated in three years from UCLA. At 21, he helped develop the marketing and business plan for Investors' Business Daily before starting his own publications.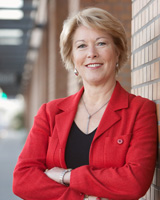 Karen Roche
President of Streetwise Reports, Karen is chairman of the board at Advanced Brain Monitoring, former COO at Winetasting.com, and partner at Sibson & Company. Karen participates on the boards of several nonprofits, including Impact 100/Sonoma and the Sonoma International Film Festival. She graduated from the UCLA Anderson School of Management and the University of Pennsylvania Wharton School. She started investing soon after graduating from college.
Streetwise Reports: The Gold Report, The Energy Report, The Mining Report and The Life Sciences Report, are free publications of Streetwise Reports. If you would like to subscribe, please complete our online form.
The Gold Report, The Energy Report, The Life Sciences Report and Streetwise Reports are Copyright © 2016 by Streetwise Reports LLC. All rights are reserved. Streetwise Reports LLC hereby grants an unrestricted license to use or disseminate this copyrighted material (i) only in whole (and always including this disclaimer), but (ii) never in part. Streetwise Reports is registered with the U.S. Patent and Trademark Office.
Testimonials
"Your publication has increased my confidence to invest and improved my performance over the past year. I look forward to additional support and even better returns. Thank you." – Bill Martin, Subscriber
"I have found your articles to be very informative and I make sure to check you out whenever I see one of your articles linked on the web sites that I visit regularly." – Robert Avila, Subscriber
"Thanks for your support—the interviews on your page continue to be very good." – Mary Lyman, Executive Director of the National Association of Publicly Traded Partnerships (NAPTP)
". . .The content is very high quality as are the people behind the service." – Jean Young, Manager, Global Retail Investor Relations, Royal Dutch Shell Plc
"The information that Streetwise Reports obtains helps people make proper due diligence investment decisions." – Craig Christy, IR, Strathmore Minerals Corp
"The viral marketing helps distribute necessary and relevant information to investors." – Fred Cooper, IR, SilverCrest Mines
"I have always been a fan of The Gold Report." – Paul Gaudet, Subscriber
"I like doing the interviews with Streetwise because your publications are well regarded in the investment business in both Canada and the U.S." – Mark Lackey, Executive Vice President, CHF Investor Relations
"Overall, I've found working with the Streetwise team to be fantastic. They are extremely professional and were able to represent my views accurately and in a clear fashion. I look forward to working with them again in the future." – Taylor MacDonald, Money Manager, Pathfinder Ventures