Sprott Money Ltd.

Eric Sprott
Chairman
Hold Your Gold
The fastest way to start and grow your physical metal investments
U.S. precious metals storage | Canadian precious metals storage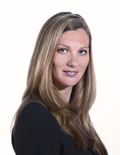 Larisa Sprott
President
Purity Guaranteed
No Minimum Order Requirements
Live Pricing
Competitive Price Matching
Personalized Customer Service
Insured Delivery Throughout North America
Storage options available in U.S. and Canada
Established in February 2008, Sprott Money Ltd. is a leading precious metals dealer selling gold coins, silver coins and bullion bars online and over the phone. As one of Canada's largest owners of gold and silver bullion, the company's goal is to facilitate ownership of precious metals no matter how big or small the portfolio. Since its inception Sprott Money Ltd. has prided itself on superior customer relations, providing its clients with only the highest quality bullion products in addition to delivering them discreetly and on time. Sprott Money Ltd. is a privately held company owned by and operated by Eric Sprott.
Sprott Money Ltd.
Royal Bank South Tower
200 Bay St.
Suite 2750, P.O. Box 90
Toronto, Ontario
M5J 2J2
(416) 861-0775
1-888-861-0775
http://www.sprottmoney.com