Other Streetwise Reports
The Gold Report
The Energy Report
The Life Sciences Report
The Mining Report
Today's Featured Company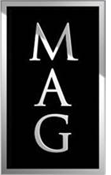 MAG Silver Corp.: (MAG:TSX; MVG:NYSE) MAG Silver Corp. is focused on advancing two significant projects located within the Mexican Silver Belt. Our mission is to become one of the premier companies in the silver mining industry. Currently, we are advancing the underground decline towards the high grade Valdecañas and Juanicipio silver vein discoveries in Zacatecas State, all within the joint venture between MAG Silver (44%) and Fresnillo PLC (56%). More >
Streetwise Expert Interviews
If you don't like what people are saying about you, change the conversation. Derek Macpherson, an analyst with Toronto-based M Partners, covers three companies that are up over 30% year-to-date—and he believes those companies are performing because they got the market's attention by changing the conversation. In this interview with The Gold Report, Macpherson says companies that can change their narrative on the fly—and deliver—will inevitably perform. Macpherson covers some performers and others that he expects will perform in H2/15 and beyond.
(4/15/15)
More >

Christos Doulis, mining analyst with PI Financial, hopes for the best but plans for reality. The bear market in precious metals is well into its fourth year and could persist into 2016. In this interview with The Gold Report, Doulis says he remains hopeful that this is the year things take a positive turn, but in case we see more of the same, he recommends a few low-cost producers with saintly management teams that keep delivering on promises.
(4/13/15)
More >
Read more Streetwise Interviews. . .
Eric Muschinski, editor of the Chicago-based Gold Investment Letter, says that investing in a bear market is not about picking the absolute bottom—it's about accumulating your favorite companies regularly and averaging in at massive discounts. (4/8/15) More >
Expert Analysis
"NAN's exploration drilling at Maniitsoq has produced significant results." (4/16/15) North American Nickel Inc. - Haywood Securities More >
"Results from TXR's outstanding drill holes are expected soon." (4/16/15) TerraX Minerals Inc. - Haywood Securities More >
"In Q1/15, LODE made steps via mine drilling that showed progress." (4/16/15) Comstock Mining Inc. - Marco Rodriguez, Stonegate Securities More >
"GPR's overall Q1/15 production rose to a record 987,887 oz Ag eq." (4/16/15) Great Panther Silver Ltd. - Heiko Ihle, H.C. Wainwright & Co. More >
"Drill results at CGT's Eastside returned impressive mineralization." (4/16/15) Columbus Gold Corp. - Haywood Securities More >
"BAR continues to expand its Grasset Ni-Cu-PGE project." (4/16/15) Balmoral Resources Ltd. - Haywood Securities More >
"AR reported Q1/15 production of 43.3 Koz Au eq, ahead of our estimate." (4/15/15) Argonaut Gold Inc. - Ovais Habib, Scotia Capital More >
"We believe TV is the best vehicle for zinc leverage on the TSX." (4/14/15) Trevali Mining Corp. - Joseph Gallucci, Dundee Capital Markets More >